Local Choice for Expert Lawn Care in Calloway County, KY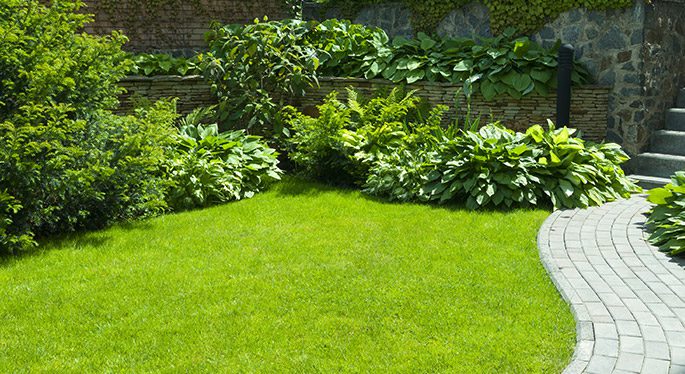 Sick of lawn care? Hate your lawn? It's time you found a local, expert lawn maintenance professional that has the skills and experience to fulfill all of your needs. At Throgmorton, LLC, we provide a diverse range of  lawn care and maintenance services to customers in Calloway County KY and throughout the surrounding communities of the Western KY region. AS a family-owned business, know that we understand how much pride you take in your home, and our dedicated team provides the service needed to make you even prouder. Established in 2005, our experienced lawn care company has what it takes to ensure your satisfaction. Call now to get started with an initial consultation!
People in the Calloway County KY area know that it's our name to call for all their  lawn care needs. In fact, they know that our team provides quality service from trained and dedicated professionals that provide service to commercial and residential locations. From simple lawn care  to complete grounds maintenance, our team will impress by delivering stunning results that you'll be bragging about for years. Call us for the following services:
Grounds Maintenance Calloway County, KY
Whether you just want the lawn mowed weekly or you're striving for a well-manicured lawn, hiring a professional grounds maintenance company can have a wealth of benefits for your commercial or residential property. Some companies just move mow and move on to the next yard, but we provide complete service to help maintain a professional-looking lawn. From simple mowing and trimming to fertilization, core aeration and other services, we can fulfill all of your needs!
Benefits of Professional Grounds Maintenance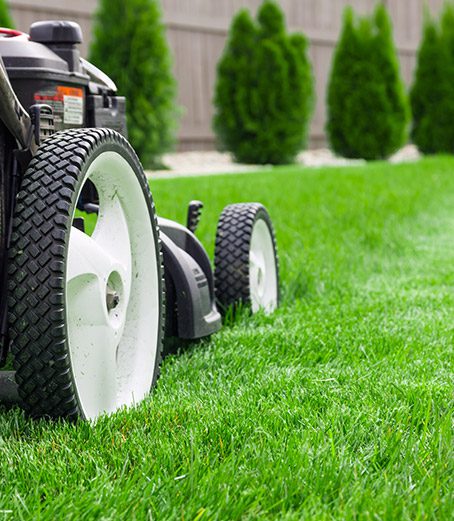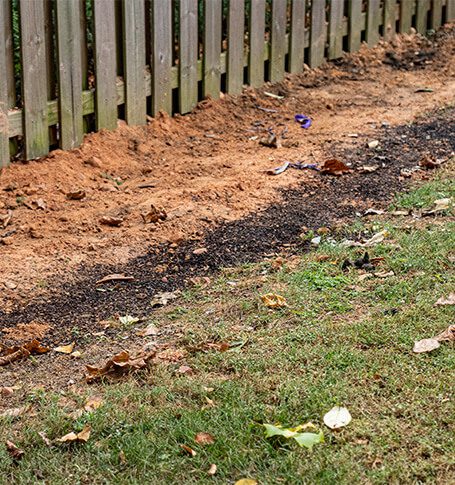 Yard Drainage Assistance Calloway County, KY
If you are finding your Calloway County, KY home or business yard is flooding during rainstorms, it may be caused by a lack of proper drainage. Our team at Throgmorton, LLC is here to make sure that your lawn has the proper types of drainage that it needs. This includes the installation of new drainage systems such as rain gardens or dry wells, or even the repair of current drainage systems. Give our team a call today and we can help come up with an efficient and affordable solution to your yard's drainage problems.
Some of Our Yard Drainage Solutions Include:
Fall Aeration and Overseeding Services Calloway County, KY
Noticing that your yard is not looking its best during the cooler fall months? Your yard may be Fescue grass which is one of the cool-season grasses that thrive in the fall months and need to be overseeded during these months. Overseeding is the process of applying seeds over the current grass in order to fill in any bare patches of grass and to help your grass grow thicker. Some of the benefits of aeration and overseeing include: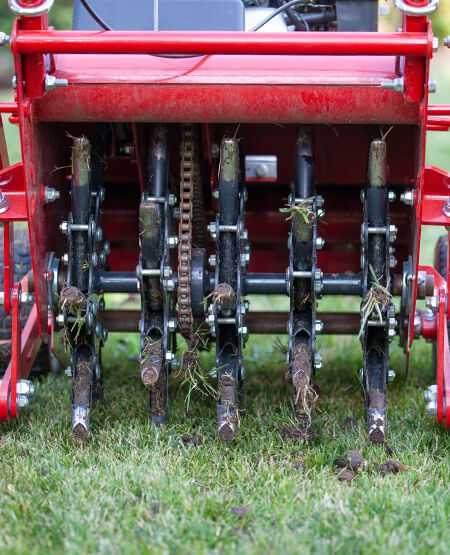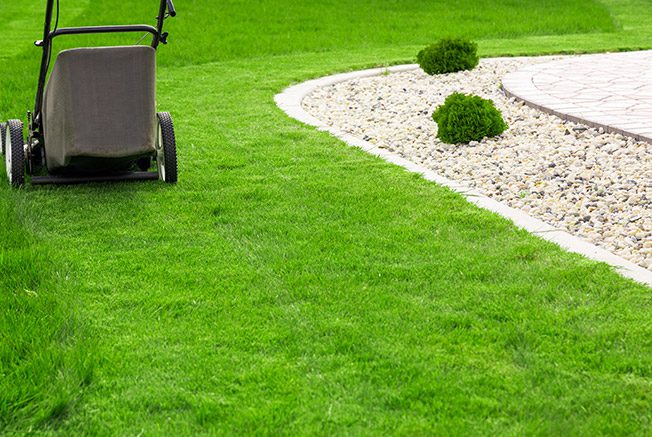 Why Choose Throgmorton, LLC?
Our team understands the competitive nature of your business, knowing that customers expect the very best in quality from the company that they spend their money with. With this in mind, it's important to go above and beyond to achieve customer satisfaction. Here are just a few of the reasons that people all over Western KY trust our team for professional lawn care:
Cities in the Calloway County Area We Serve
Other Populated Places in the Calloway County Area We Serve
Western Kentucky's Leading Property Maintenance Company!